THE ERP FOR MANUFACTURERS IN 2021
3 minute read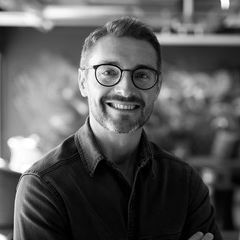 Mark Holbrook,
May 2021
A unified and carefully architected ERP solution WILL deliver production and manufacturing success
The ERP of Things
The main reason why manufacturers pursue an enterprise resource planning solution is to optimize business operation performance. ERP systems transform businesses. Majority of businesses are finding the best return on investment in ERPs are ones that have recently grown in size and have multiple systems in place, such as, finance, accounting, project management, service delivery and logistics. This article explains why manufacturers can rely on Genteq's ERP solutions that are tailored to business' specific requirements.
Synergise the solution
A unified and carefully architected ERP solution WILL deliver production and manufacturing success. Compared to having multiple systems which lack cohesiveness, trying to work together with other systems resulting in what is ultimately an unsystematic approach. An all in one ERP solution combines supply chain management, scheduling and planning, production management, accounting, human resource management, marketing functions and many other facets into one fused system. Moreover, automated workflows which are efficiently optimized across the supply chain, production management, etc are of extremely high value.
The outcome of combining all the business operations into one system enables complete visibility of all aspects of a business. The synergy gives simplicity to what would be lengthy processes, such as reporting on stock levels in real time. The entire ERP system is designed with compliance and international business management systems in mind. The adaptability extends to e-commerce platforms allowing manufacturers to consolidate the back-end to the front-end and allowing for increased efficiency powered by more informed decision making.
Data Delivery
The ultimate pandoras box in business strategy and growth is data. The most innovative data analytics architecture ensures that data is not only delivered but it also gives you the most value from it, presenting data in a way that develops machine learning and business intelligence (BI) tools that are gathered and present in real-time, equipping businesses to notice inefficiencies, asset maintenance concerns and a multitude of performance metrics tools that allow the problems to be fixed before it impacts the profits of the business.
Data isn't just used for real-time analysis. The features include historical data leveraging, allowing you to make your next move to grow the business, forecasting seasonal trends and allowing manufacturing to be robust in demand planning and supply chain management.
To Sum Up
When a sophisticated ERP system is implemented correctly, it delivers an experience for a business its employees that separates itself from those competitors which are inefficient. Additionally, it truly enhances the customer experience. The manufacturing industry knows that in order to be a major player, businesses owners need to be using tools that increase their business performance and use innovative technology that reinforces the operations.
At Genteq, we inform our clients to ensure their investment in software is not just a simple set and forget, but rather the enforcement of best practice amongst employees. This allows the ERP to align business goals and objectives, to further grow and lead in the manufacturing space.
Genteq has been operating for 12 years, delivering a wide range of solutions to the manufacturing industry. We understand and value the importance of delivery schedules, budgets, and the commitment to maintaining a system over the lifetime of the software. Our dedication to customer service excellence gives us the advantage of being a preferred partner of choice for your business.
---

---
CONTACT US