WHY SHAREPOINT IS OUR FIRST CHOICE FOR DOCUMENT MANAGEMENT
2 minute read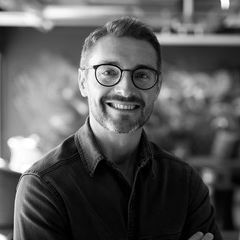 Mark Holbrook,
February 2021
It's the exceedingly good user experience with SharePoint that makes it the winner for us.


Someone asked me the other day "why do I like SharePoint so much?"
I could've answered "I am a SharePoint Consultant for a respected SharePoint agency and it pays my rent" but i decided to go a little deeper.
I could talk about how solid the document management features are in SharePoint or how sound the the compliance components are. But i will focus on the one overarching feature that SharePoint does the best and which makes my life and my clients' work experience pleasurable.
SharePoint allows me to share and collaborate on documents unlike any other platform. It's integration with other Office 365 services and document collaboration features make for a very rich user experience.
I was working on a client proposal recently. I required input from several people to get this proposal in the client's hands. Within a short time frame, i had shared my document with 2 other Genteqers, had revised the document with feedback, had a final 3-way approval administered for the document and had it officially sent to the client directly from SharePoint. This was all achieved without sending a single email.
The whole experience was easy and that means a lot.
---

---
CONTACT US